Mittelschmerz (mittel = "middle" and schmerz = "pain") is a German term used to describe ovulation pain, which is characterized by cramps localized in the abdomen on either the right or left side of the pelvic area. Mittelschmerz occurs when the egg is released by one of your ovaries, and can last for a few seconds or sometimes up to 24-36 hours. The intensity of the pain depends on a number of factors, and usually varies from woman to woman.
Pelvic pain when ovulating may be accompanied by additional symptoms, including:
vaginal bleeding or spotting;
breast tenderness (and increased nipple sensitivity);
increase in basal body temperature (half a degree up to one degree);
bloating;
heavy vaginal discharge (egg white cervical mucus).
Unfortunately, not all women experience the same symptoms, or the same extent of pain. Many women report a few symptoms only, and a reduced level of discomfort, while others have all of them and unbearable pain.
Worried that what you're experiencing isn't ovulation pain, and that something more serious may be going on? Here are 4 stories from our readers to help you get an idea about what may be the issue.
1. Is Post Ovulation Pain Normal?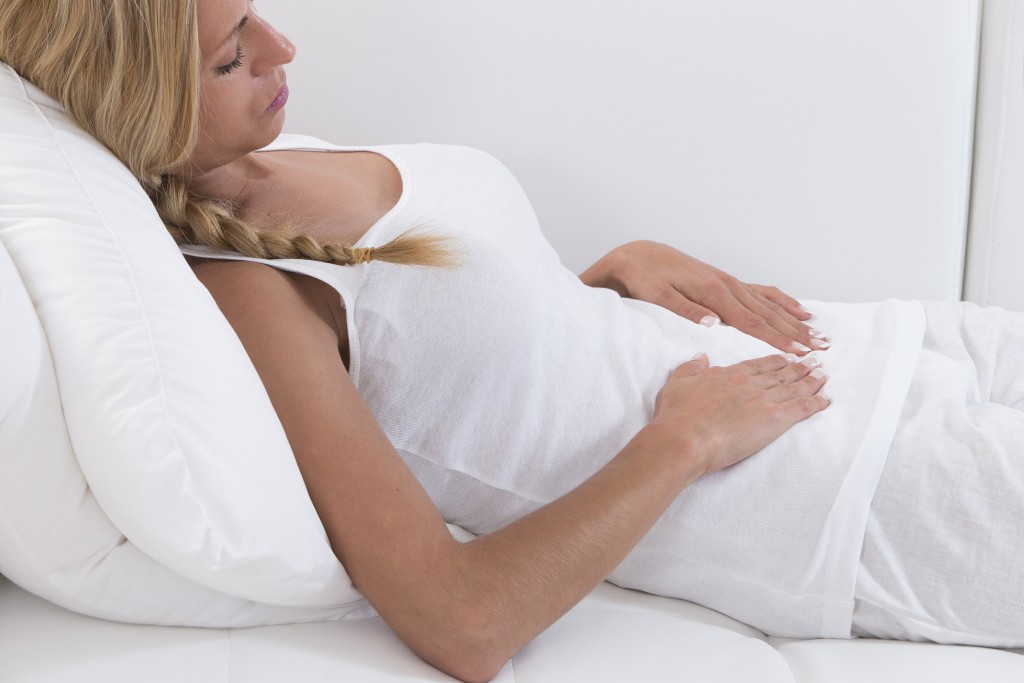 I have had a hysteroscopic myomectomy about five months ago. My doctor diagnosed me with uterine fibroids, so I had to undergo this procedure to get rid of them. I've been having my period regardless, but recently I've noticed some pelvic pain that's interfering with my day-to-day activities. It's so bad that, if I don't lay in the bed,

I feel like calling an ambulance right on the spot. I also have lower back pain, much like when my period is about to come.

The thing is, I ovulated about four days ago, so this is post ovulation pain, and it doesn't look normal to me. My doc says everything is fine, but I'm afraid I might have gotten an infection or something similar. Could you please tell me what may be causing this? Should I ask for a second opinion?